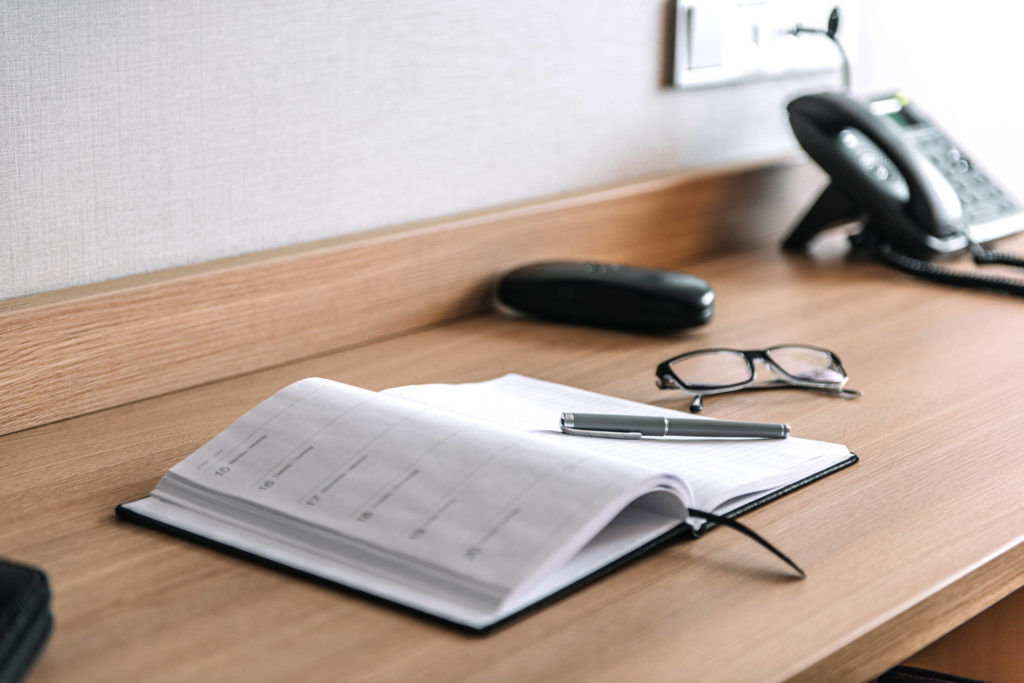 For business
---
Krowodrza is a conference center – a business point on the map of Krakow.
It has 4 conference rooms. The largest of them has 160 m2 and is equipped with mobile walls, thanks to which it can be divided into 3 smaller ones. All rooms are equipped with multimedia devices, air conditioning and sound system.
For important business talks, we have created an office adapted to special security requirements. Guests have at their disposal a free car park with 40 spaces for cars and 3 buses. There is a two-point electric car charging station in the Center.
Read more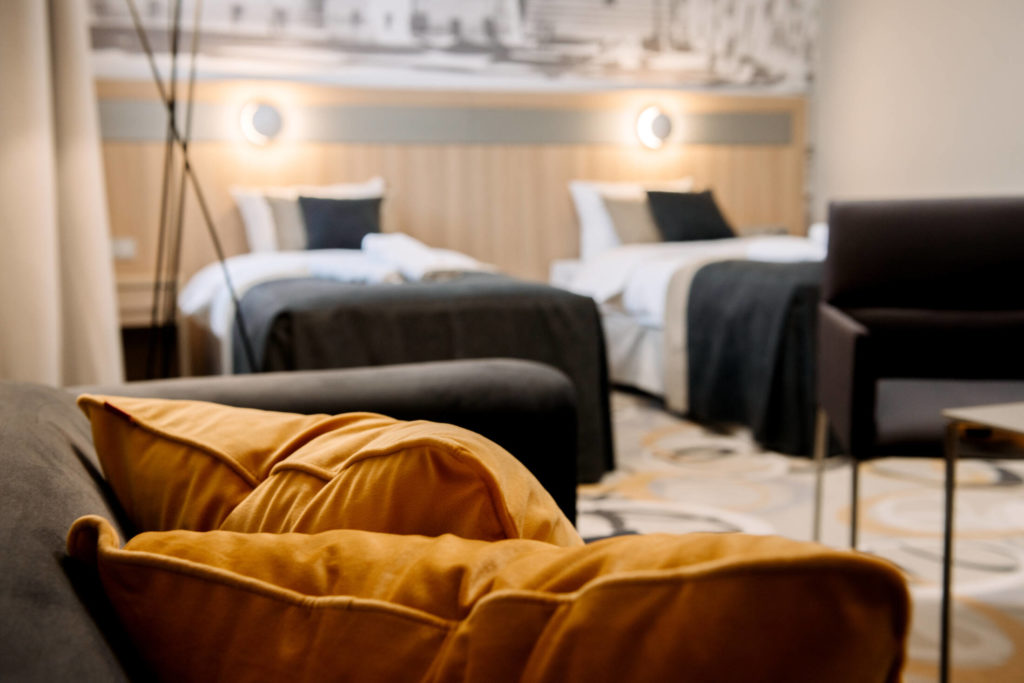 Rooms
---
38 spacious rooms, including 4 suites. Decorated in a modern style with accents of Krakow. We have made every effort to ensure that the stay of our guests is as comfortable as possible through the careful selection of high-quality interior materials.
Read more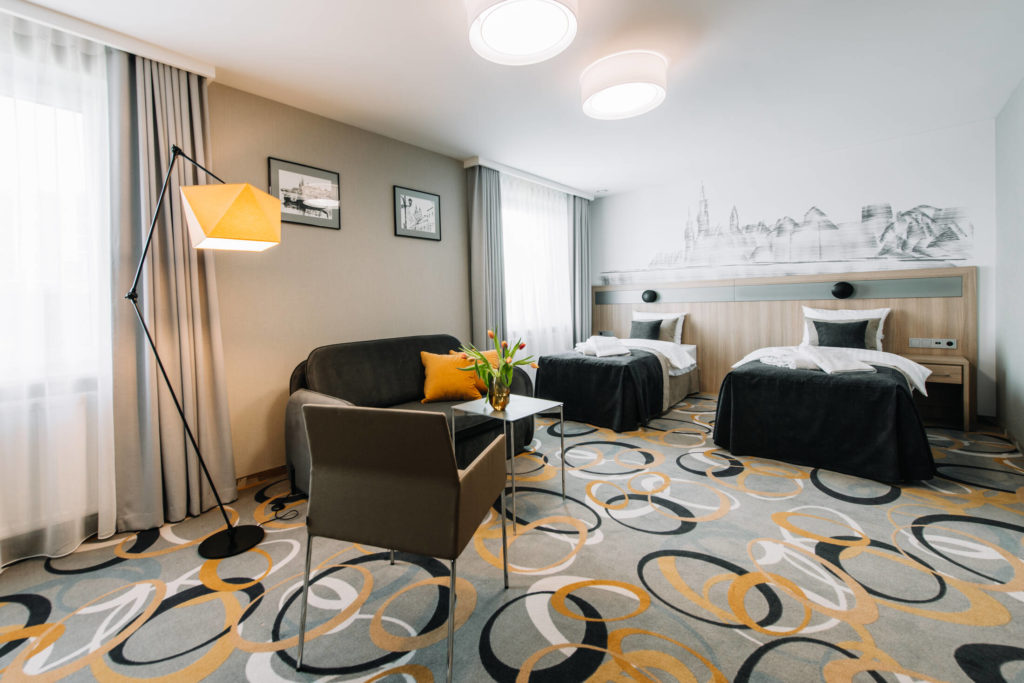 For disabled guests
---
Eight 30 square meters rooms, fully adapted to the needs of the disabled (handles in the bathrooms, larger shower cubicles, wider doors) are just a few of the amenities offered. We have installed a special voice system for the blind and partially sighted, and the restaurant menu is written in Braille.
We also made sure that a person in a wheelchair could independently reach every place in the hotel, thanks to the threshold-free entrances and the elevator. We also made it easier to enter the hotel through parking spaces located right in front of the facility.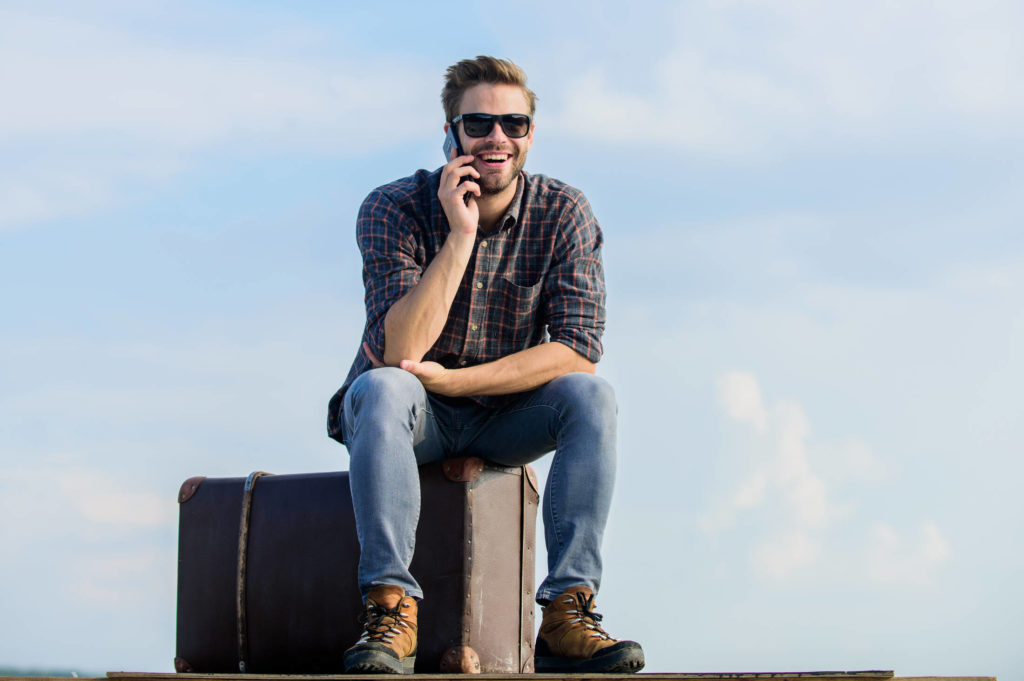 Always on the way
---
Due to its location, the facility is always on the way for our guests traveling around southern Poland. It is located close to the center of Krakow. The location is characterized by an excellent transport connection. There are bus and tram stops nearby, including a fast tram, the Kraków-Łobzów railway station connecting the Balice airport, the Main Railway Station in Kraków and Wieliczka.
The main square can be reached on foot and the tram ride to the Main Railway Station takes 7 minutes. There is an entrance to the A4 motorway 6 km away. Access to the highway via a two-lane road. Also at a distance of 5 km there is a road to Kielce, Radom, Warsaw and Gdańsk.